James Madison HS
2500 James Madison Dr.
Vienna, VA 22181
703-319-2300
Fax: 703-319-2397
Theatre Arts at James Madison High School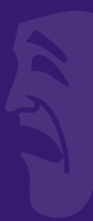 MAD Drama Crew Chiefs are drama students who have earned the right to be leaders in specific areas of technical theatre production. These students are expected to plan, organize, collaborate and lead in order to produce work products that ensure a successful MAD Drama production.
Choreography - Lacy B. / Kira B.
Costumes - Claire C. / William B.
Deck - Ashlan O.
House - Sophia R.
Lighting - Julia O.
Makeup / Hair - Luke J.
Programs / T-shirts - Elenora F.
Props / Effects - Tallie U.
Publicity - Caitlin S. / Samara S.
Set Construction - John L.
Set Paint / Dressing - Isabelle K.
Sound - Sam D.
Stage Manager - Denali G. / Susan W.
Technical Manager - OPEN